Pediatric Dentistry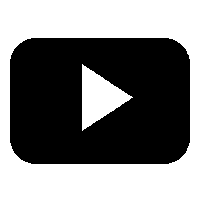 When it comes to choosing the right pediatric dentist for your child, we know only the best will do. Our children dentist are ready and capable to treat your child's dental needs.
Our pediatric dentist recognize that many children are nervous and scared of going to the kids dentist. That is why we strive to make the experience one that stands out above the rest. Our children dentist creates a positive, fun atmosphere to help your children get over their fear and anxiety about going to the dentist. We offer the latest treatments to keep their teeth and gums healthy and to prevent problems in the future, emphasizing strong children dental care education for children and teach them healthy hygiene habits. That way they can do their part in maintaining good oral health and a beautiful smile!
If a pediatrician dentist sees your child twice a year, then the pediatrician dentist can effectively monitor and guide development and assist in the maintenance of healthy teeth and gums. Though preventive pediatric dental care is always preferable, we look forward to joining your child at any point of his or her dental journey. Establishing an excellent foundation for a life-long healthy, gorgeous smile is our specialty.
Why Are Primary Teeth Important?
Our pediatric dentist believe that it is very important to maintain the health of the primary teeth. Neglected cavities can and frequently do lead to problems which affect developing permanent teeth. Primary teeth, or baby teeth are important for (1) proper chewing and eating, (2) providing space for the permanent teeth and guiding them into the correct position, and (3) permitting normal development of the jaw bones and muscles. Primary teeth also affect the development of speech and add to an attractive appearance. While the front 4 teeth last until 6-7 years of age, the back teeth (cuspids and molars) aren't replaced until age 10-13.
Your Child's Teeth
Children's teeth begin forming before birth. As early as 4 months, the first primary (or baby) teeth to erupt through the gums are the lower central incisors, followed closely by the upper central incisors. Although all 20 primary teeth usually appear by age 3, the pace and order of their eruption varies.
Permanent teeth begin appearing around age 6, starting with the first molars and lower central incisors. At the age of 8, you can generally expect the bottom 4 primary teeth (lower central and lateral incisors) and the top 4 primary teeth (upper central and lateral incisors) to be gone and permanent teeth to have taken their place. There is about a one to two year break from ages 8-10 and then the rest of the permanent teeth will start to come in. This process continues until approximately age 21.
Adults have 28 permanent teeth, or up to 32 including the third molars (or wisdom teeth). To understand more, contact our pediatric dentist for more information.
Preventive Care
Our children dentist say that prevention is the best method for safeguarding your child's adorable smile. In many cases, by attending consistent dental checkups, we can prevent problems like cavities from ever developing. A significant aspect of prevention also includes your home habits. The pediatric dentist will provide explanations and demonstrations for best care practices to assist you in directing your child toward effective brushing and flossing techniques.
Restorative Treatments
Your child's teeth, like your own, are built for durability, functioning independently and as an integral component of a larger unit. Even with pediatric dental care for kids, teeth are vulnerable to damage, including injury from physical trauma as well as the negative side effects of dental plaque. When plaque remains on teeth for extended periods, the result may include tooth decay and the potential for infection. Children dentist concentrate on repairing damage, restoring structural integrity, and removing decay and infection, such as with a dental filling, to guide teeth back to optimal oral health.
Before the First Visit
If it is your child's first visit to a children dentist or just the first time to a new office, we want your child to feel comfortable and have a good time in our office. Before your visit it is good to inform your child where they are going and always be positive. It is important to refrain from the use of negative words that will cause unnecessary fear. Please do not tell your child that the "dentist (or pediatric dentist) will not hurt" as this may never have entered his/her mind. Also, please avoid using such words as needle, shot, pull or any other word suggesting an unpleasant experience. Our children dentist and team will tell your child exactly what is going to happen in a pleasant non-threatening manner. Expect your child to do well and enjoy their visit to our children dentist!
New Patient 3 Years of Age and Over
As a three year old your child will most likely be ready for a "Big Kid Cleaning". The appointment will entail the taking of necessary radiographs, removal of plaque and tartar, polishing, flossing and application of topical fluoride. Our pediatric dentist will then perform a thorough head and neck examination and evaluate the health of your child's teeth, gums, and bite. The children dentist will also give you and your child any necessary oral hygiene instruction in an age appropriate manner.
New Patient Under 3 Years of Age
The purpose and goal of this visit is to provide the foundation for a lifetime of optimum oral health. We will discuss dietary habits, how to keep your child's mouth clean, and discuss any other issues or concerns that you may have. A thorough examination will be performed by one of the doctors and topical fluoride will be applied to your child's teeth. The examination with our kids dentist will be done with your toddler laying in your lap. With this and following visits your child will mature and become more trusting in us. When they reach the age of three we will begin regular continuing care as explained above.
Does My Child Go Back Alone?
Parents are encouraged to accompany their child to the treatment area for their initial visit. This gives you the opportunity to see our team in action. Our children dentist do ask that if you decide to accompany your child back at the first visit that you assume the role of a silent observer. Your presence is greatly enhanced if you play a passive role. If more than one person is speaking to the child at once they may become confused. This is so that cooperation and trust become established between your child and our team. After the first visit your child will be encouraged to come back alone. This builds autonomy and trust between us and your child. This will also help us establish a closer rapport with your child while building his/her confidence.
Dental Radiographs (X-Rays)

Radiographs (X-Rays) are a vital and necessary part children dental care. Without them, certain dental conditions can and will be missed by our pediatric dentist.
Radiographs detect much more than cavities. For example, radiographs may be needed to survey erupting teeth, diagnose bone diseases, evaluate the results of an injury, or plan orthodontic treatment. Radiographs allow dentists to diagnose and treat health conditions that cannot be detected during a clinical examination. If dental problems are found and treated early, children dental care is more comfortable for your child and more affordable for you.
The American Academy of Pediatric Dentistry recommends radiographs and examinations every six months for children with a high risk of tooth decay. On average, most pediatric dentist request radiographs approximately once a year. Approximately every 3 years, it is a good idea to obtain a complete set of radiographs, either a panoramic and bitewings or periapicals and bitewings.
Pediatric dentists are particularly careful to minimize the exposure of their patients to radiation. With contemporary safeguards, the amount of radiation received in a dental X-ray examination is extremely small. The risk is negligible. In fact, the dental radiographs represent a far smaller risk than an undetected and untreated dental problem. Lead body aprons and shields will protect your child. Today's equipment filters out unnecessary x-rays and restricts the x-ray beam to the area of interest. High-speed film and proper shielding assure that your child receives a minimal amount of radiation exposure.
Call your pediatric dentist about more information on x-rays.
Schedule Your Child's Dental Appointment
Our Newton pediatric dentist provides a comprehensive selection of children's dental treatments. To learn more, or to schedule a visit, contact our office at 617-244-5020. Our kids dentist proudly welcome patients from Newton, MA, and all surrounding communities, including Auburndale, Nonantum, Newtonville, Newton Corner, Newton Upper Falls, Newton Lower Falls, Newton Centre, Newton Highlands, Oak Hill, Waban, Waltham, Wellesley, West Newton and Weston.
If any additional pediatric dental treatment is diagnosed at the first appointment, we will review any available radiographs and the treatment plan with you. Our new patient coordinator will discuss the financial aspects of your child's dental treatment and review your dental benefits as needed. We will then schedule an appointment with our kids dentist to complete the treatment for a later date.